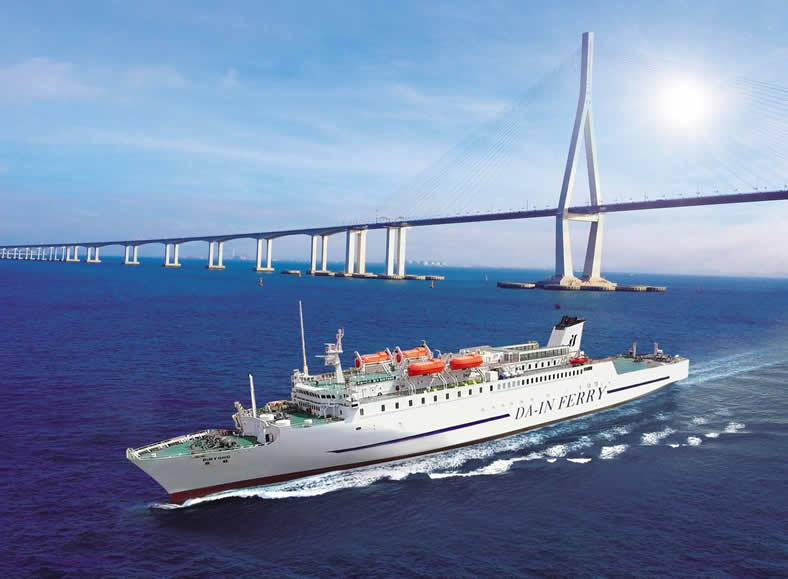 DA-IN FERRY Co., Ltd.
Incorporated on March 14th, 1995.
Holding 15% of the shares, COSCO Dalian Investment Co., Ltd. is the largest Chinese shareholder of this company.
Mainly engaged in passenger and freight transport between Dalian and Incheon, South Korea. The cargoes are transported in international standard containers. This is the only ro-ro/passenger liner route between China and South Korea that is operated in Dalian. The liner mission is currently carried out by a ship entitled "Flying Dragon", which regularly performs three round-trip voyages per week. Authorized to carry 510 passengers and 145T of container spaces, the ship usually takes 16 hours to complete a single trip.
Service superiority
Ever since the founding of the company, the total number of passengers transported by its ships has added up to 1.65 million person-times, and that of containers transported have amounted to over 380 thousand TEUs. As one of the important windows for people-to-people exchanges and economic/trade exchanges, this company has made a significant contribution to the economic exchanges, especially for container goods import/export, personnel exchanges, tourism and cultural exchanges, between China and South Korea.