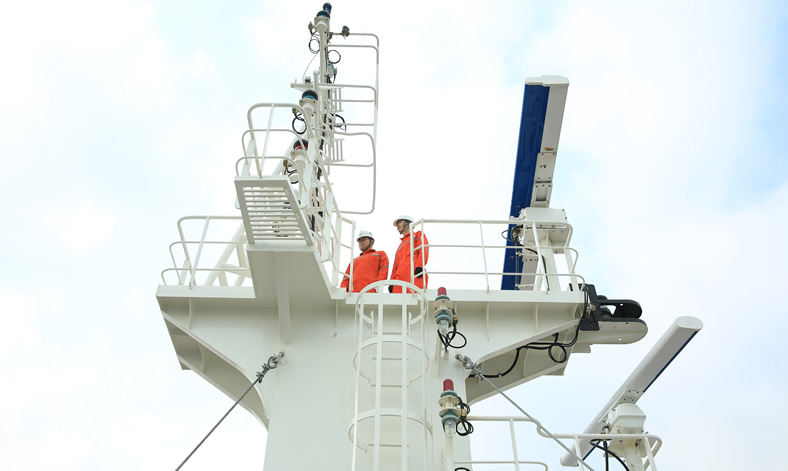 COSCO SHIPPING (Dalian) Electronic Co.,Ltd.
Incorporated on July 14th, 1988.
Main business
Mainly engaged in sales, installation, commissioning and maintenance of shipboard communication/navigation equipment and nautical instrument, and acting as a sales and service agent for many well-known domestic and foreign communication and navigation equipment manufacturers in China, this company provides installation, commissioning and maintenance services to more than 400 ships and more than 1000 communication and navigation projects per year on average. Having formulated a one-stop service chain of sales, installation, commissioning and maintenance, it has grown into the largest and strongest professional technical service and sales company for shipboard communication and navigation equipment in North China.
Qualifications and honors
Certified by ISO9001 Quality Management Systems in 2001
Certified by CCS Professional Radio Testing Organization and GMDSS Shore-Based Maintenance Unit
Sea and Land Radio Sales License, issued by the State Radio Regulation Committee
Qualification Accredited Unit of Ship Repair Industry, certified by Dalian Port Working Committee
As a communication and navigation equipment import and export unit approved by the Foreign Economic and Trade Commission, the company has applied for the permission to build a bonded warehouse from the Customs, which will be able to smoothly and promptly provide duty-free spare parts and maintenance services for foreign vessels and any ocean-going vessels that enjoy tax exemption.