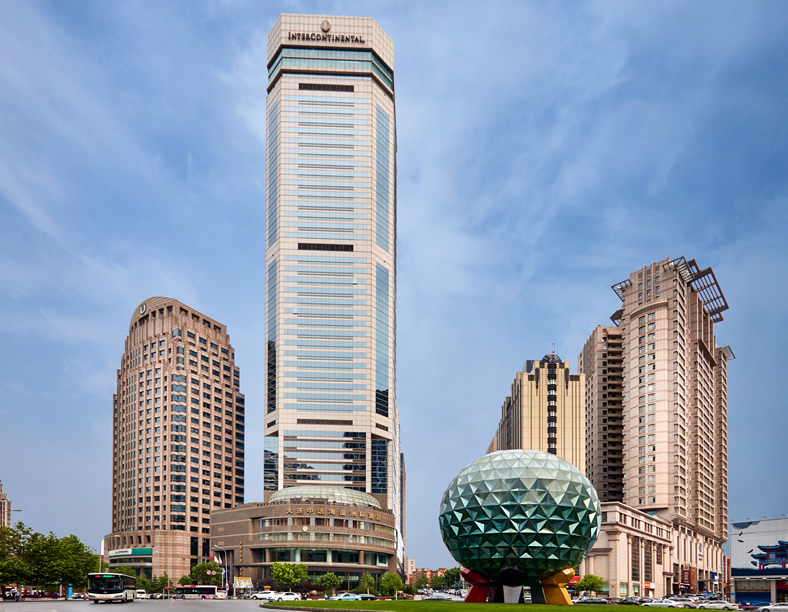 COSCO SHIPPING Plaza (Dalian) Co., Ltd.
Incorporated on May 9th, 1995.
InterContinental Dalian

Situated at Youhao Square, Zhongshan District, Dalian City, this hotel stands in the hub of a bustling commercial circle.
Officially put into business operation on November 5th, 2018.
Rated as a five-star hotel by the National Tourism Administration.
Rising up to 200.8 meters in height, the hotel covers a floor area of 89 thousand square meters. There are 51 floors above the ground, providing 508 guest rooms.Conference halls of various sizes, Chinese and western style dining halls, fitness centers, as well as other living spaces featured by their advanced facilities, multiple functions. Warm and elegant, InterContinental Dalian will bring you a comfortable and pleasant environment, plus a very good view!