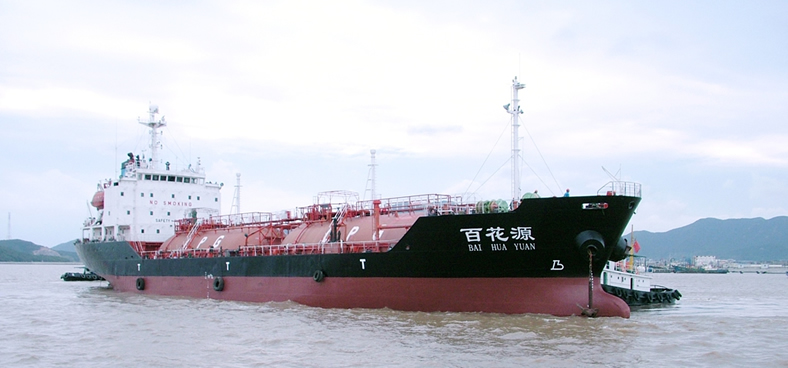 Shenzhen COSCOLPG Shipping Co.,Ltd.
Incorporated on September 22nd, 2004.
Specialized in liquefied gas carrier transportation along the domestic coastline and the middle and lower reaches of Yangtze River, international shipping of dangerous goods, ship technology consultation, domestic commerce, material supply and marketing, as well as import and export businesses.
Service superiority
Currently in possession of 5 LPG carriers, mainly engaged in international LPG carrier transportation and domestic LPG transportation along Chinese coastline and in the middle and lower reaches of Yangtze River. Holding the business qualification for concurrent operation of both domestic and foreign trade, and that for running the Taiwan Strait sea route, it has the ability to conduct domestic and foreign chartering and cargo acquisition businesses in a flexible way to obtain sufficient supply of goods.
All ships of the company have accepted SIRE or CDI inspections, at a pass rate of 100%, which has not only improved the standard of safety management, but also has increased the market competitiveness of the company.
The company has an experienced professional management team that is known for its excellent professional skills, comprehensive quality and good customer service awareness. This team is able to provide guarantee for safe Main Business shipping operations and satisfactory ship services.