On July 9, Chen Yuan, deputy general manager of CMG JinlingDingheng Shipping (Yangzhou) Co., Ltd., visited COSCO SHIPPING Investment Dalian and had talks with Shang Zuobin, deputy general manager of the company.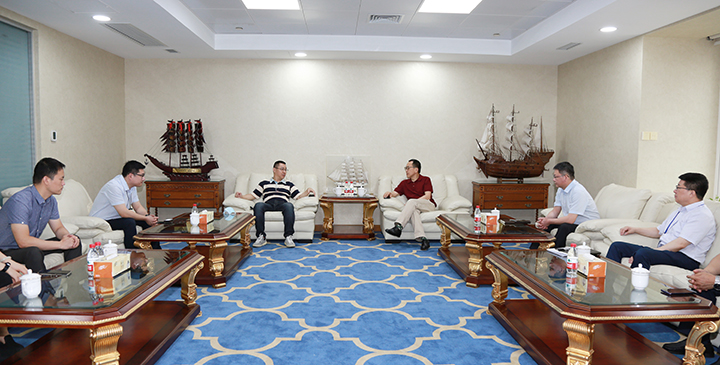 Shang Zuobin introduced the company's "14th Five-year Plan", LPG ship capacity development plan and ship building and purchasing work. He is looking forward to the first cooperation between COSCO SHIPPIPING Investment Dalian and CMG in ship construction, and hopes that the two parties can strengthen strategic cooperation, realize mutual benefit and win-win situation and seek common development, Shang Zuobinexpressed.
Chen Yuan introduced the development, the characteristics and advantages of CMG JinlingDingheng Shipping (Yangzhou) in the construction of medium and small liquid cargo ships, the future development prospects and the ship orders this year. He expressed the hope that CMG and COSCO SHIPPING Investment Dalian can establish a long-term stable cooperation mechanism, and work together for win-win cooperation.
Wang Liancheng, deputy manager of Shipbuilding Department of Beijing COSCO SHIPPING Ship Trading Co., Ltd., a professional agency companyengaging in group purchasing of ships, attended the meeting. As a professional service platform for the group's ship trade, Beijing COSCO SHIPPING Ship Trading Co., Ltd. is responsible for the unified external market operation, and assists COSCO SHIPPING Investment Dalian in communicating with shipyards on manufacture supervision and contract fulfillment.