On June 26, Shang Zuobin, deputy general manager of COSCO SHIPPING Investment Dalian, led a team to visit Ship Jixiangyuan, which was waiting toberth in Yizheng, Jiangsu Province.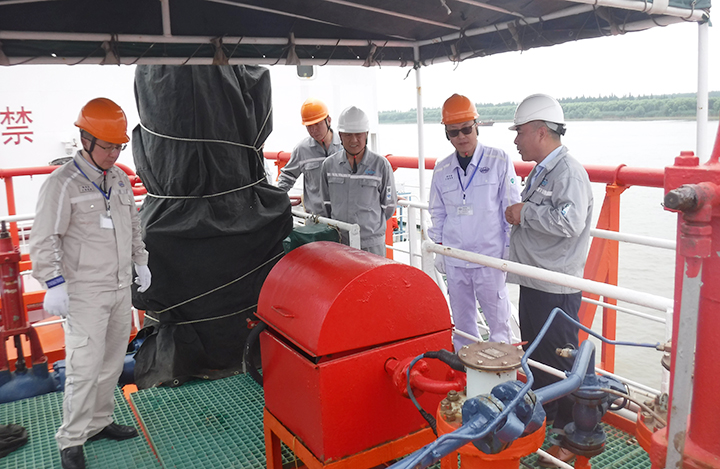 On the ship, Shang Zuobin and the ship leaders exchanged ideas on epidemic prevention and control, navigation safety, self-piloting and self-berthing, cargo operation, external inspection, conditions of mechanical and electrical equipment, and the stability of the crew's thoughts. Shang Zuobin and his delegation also inspectedthe cargo handling operation platform, the compressor room, the fore peak tank, the bridge, the cargo control room, the engine room, the kitchen, and the crew's rooms.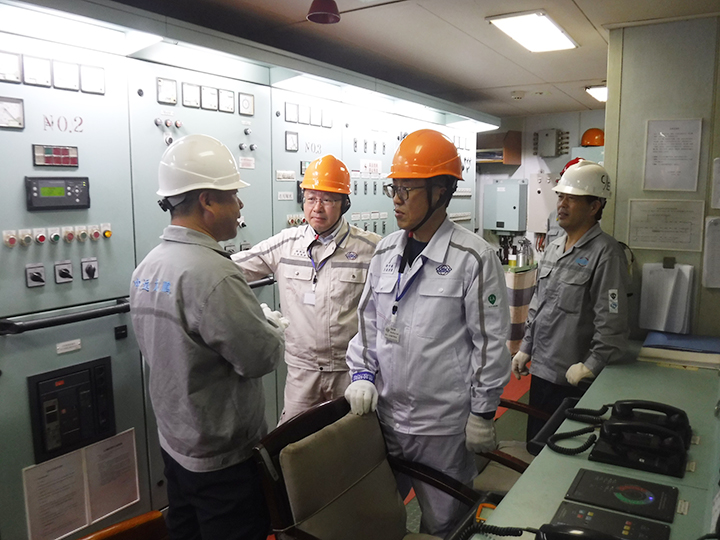 Shang Zuobin put forward higher requirements on the ship from three aspects:
1. First, further strengthening epidemic prevention and control, strictly implementing the epidemic prevention and control requirements on the crews, focusing on intensifying special epidemic prevention measures in piloting, boarding operations, commodity inspection, cargo handling, ship repairing, oil supplying and other links, and insisting on providingpsychological counseling for the crew's physical and mental health and improving their life to maintain their ideological stability.
2. Keeping on developing the LPG ship safety management brand, seriously implementing the safety management requirements of the group and the company, prioritizing prevention of ship collision, occupational injury and pollution, and strengthening safety measures in the management of ship bridges, loading and unloading operations, equipment maintenance and other key parts and key operations, to ensure the safety of the ship and the crew.
3. Doing a good job in the investigation and management of risks and hidden dangers in ship safety, attaching great importance to the daily self-inspection and external inspection of the ship, and ensuring that all work records meet the inspection requirements of the maritime authorities and that safety hidden dangers can be discovered timely andrectifiedappropriately.