On March 4, to implement the group's requirement of building "COSCO SHIPPING under the Rule of Law", COSCO SHIPPING Investment Dalian held a special conference on the legal risk control work in 2021.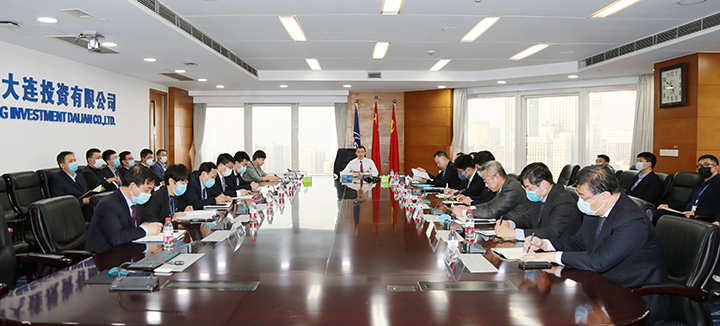 Zhu Maijin, chairman of the board and Party secretary of COSCO SHIPPING Investment Dalian, delivered a speech.He pointed out that the company's legal risk control work played a due role in ensuring and promoting the reform and development of the company in 2020. In 2021, it is necessary to unremittingly carry forward the company's legal work construction, and earnestly implement the requirements of governing enterprises according to law, so as to better integrate them with the company's strategic objectives and operation management, he stressed.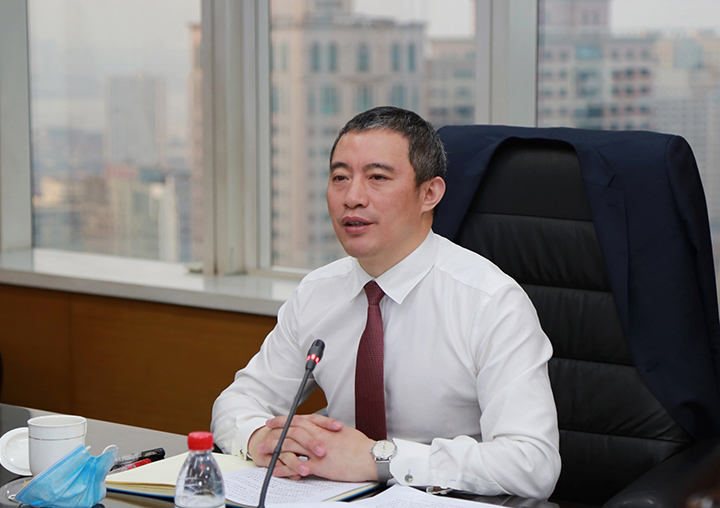 Zhu Maijin also put forward five suggestions on the company's legal construction and legal risk control work in 2021. First, comprehensively enhancing the company's political stance, and striving to make fresh progress in the company's legal work; second, strengthening the publicity and education of the rule of law, and making great efforts to create a legal atmosphere;third, firmly setting up compliance consciousness, and strengthening compliance management; fourth, strengthening the risk and internal control management tofacilitate the company's steady development; fifth, paying attention to talent cultivation and reinforcing professional legal team construction.
Yu Zhenhong, deputy general manager and general counsel of the company, presided over the conference. He summarized the highlights in the legal risk control work of the company in 2020 and deployed the tasks in 2021.
In 2021,concerning the legal risk control work, the companyshould study and implement in depth General Secretary Xi Jinping's new concept, new thinking and new strategy for comprehensively governing the country by law, fully implementthe annual legal construction tasks of SASAC and the group, take "escort, value creation and risk prevention" as the goal, and constantly strengthen thecompany'slegal risk control foundation work, Yu Zhenhong stressed. The legal risk control work should actively integrate into the company's production and business operation, give full play to itsdual role of "assistance" and "escort", anddrive the company's law-based governance and compliance management to a new level, he said.
At the conference, the Legal Risk Department reported the company's legal risk control work in 2020. Company leaders, heads of all departments, centers and units as well as full-time and part-time legal risk control personnel attended the conference.