On Feb. 2nd, Zhu Maijin, Chairman and Party Secretary of the Company, on behalf of China COSCO Shipping Corporation in Dalian, led a team to visit and express condolences to retired veteran cadres of Corporation in Dalian, including Lu Shimin, Zhang Hongfu and Xia Yisong, and extended cordial greetings and sincere New Year wishes to them.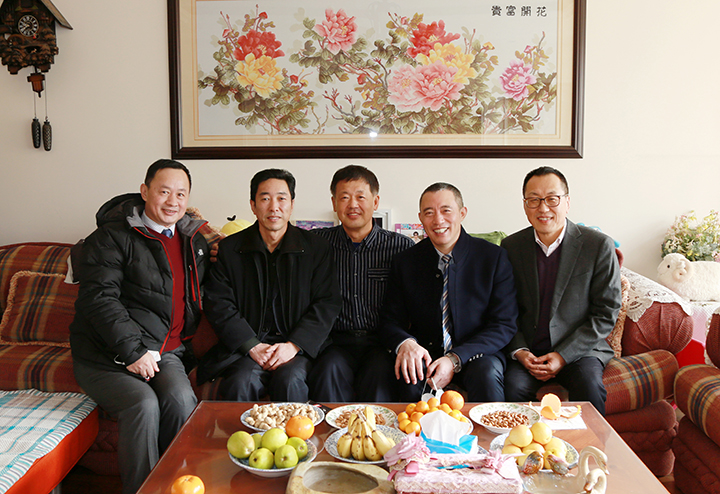 After handing over the Corporation's condolence letter to the veteran cadres, Zhu Maijin had a cordial conversation with them to learn about their life and physical health in detail. He also introduced the development of the Corporation and the company in the past year, and reviewed the extraordinary development course of COSCO Shipping Corporation with the veteran cadres. Zhu Maijin said that these achievements cannot be achieved without the care and support of veteran cadres and the solid foundation laid by veteran cadres in the past. COSCO Shipping Investment Dalian Company will surely pass on these glorious traditions and fine styles to help the Corporation develop better. Zhu Maijin also said that COSCO Shipping Investment Dalian Company will, as always, do a good job in serving retired cadres, solve the problems they encounter in their lives, and provide better services and guarantees for retired cadres in their later years.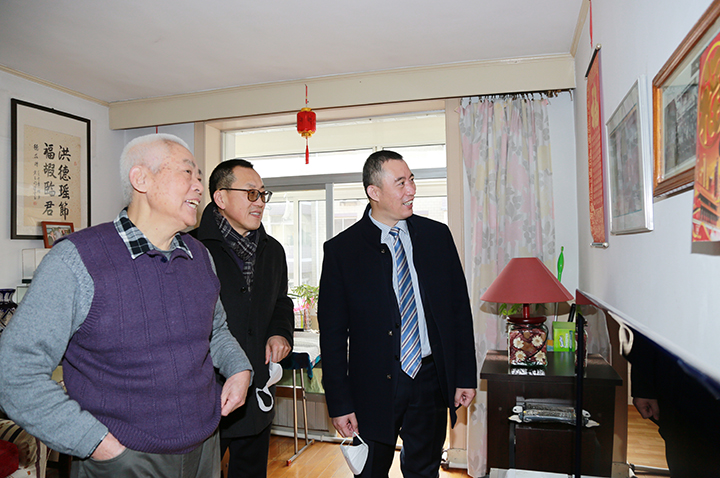 The veteran cadres expressed their gratitude to the Corporation for its continuous concern and love, and fully affirmed the achievements made by COSCO Shipping Investment Dalian Company. They said that they will continue to contribute their remaining energy and strength, and wish all COSCO shippers a happy New Year.