To implement the work deployment of COSCO SHIPPING Group's Safety Production and Ecological Environmental Protection Working Conference & the Safety Committee Conference 2021 and to meet the requirements of the group leaders, the company held its Safety Production and Ecological Environmental Protection Working Conference & the Safety Committee Conference 2021 on the afternoon of January 8. At the conference, the company's safety and environmental protection work in 2020 was comprehensively summarized and key work in 2021 was deployed.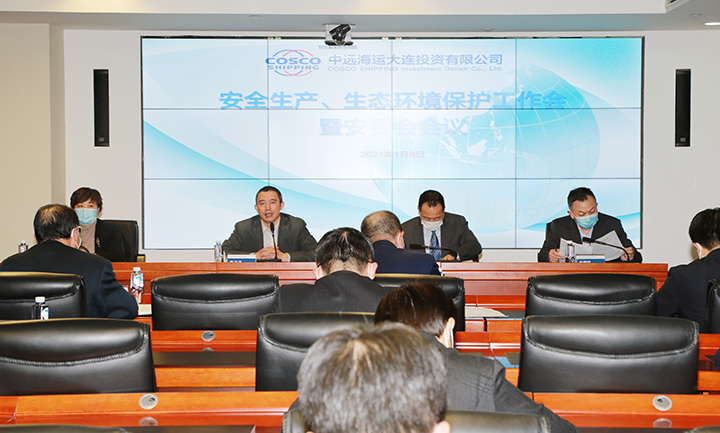 Deputy general manager Shang Zuobin summarized the safety work in 2020, analyzed the situation of the safety work in 2021, and specified the concepts, objectives and main tasks of safety work in 2021. He emphasized that the company should strengthen LPG ship safety and safe storage and transportation of hazardous chemicals, and strictly implement high-end safety management talent pool construction, safety risk pre-control and hazard management, fixed-point supervision and evaluation of accountability, standardized management of safety production, epidemic prevention and control for ship crew, safety operation benchmarking upgrade, safety awareness and emergency response, and ecological environment protection.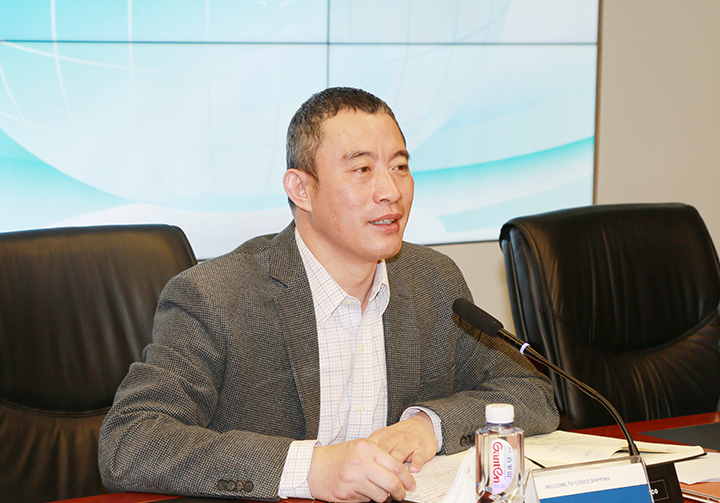 Zhu Maijin, chairman of the board and Party secretary of Investment Dalian, presided over the conference and delivered a speech. He put forward four requirements on safety management. First, enhancing ideological and political awareness and strengthening sense of responsibility; second, making achievements in safety management mode innovation and system construction with characteristics; third, deploying in advance based on the development needs to build a safety management team; fourth, encouraging all-staff participation, advocating all-staff safety, and building the all-staff culture
Zhu Maijin expressed the hope that we should firmly set up the concept of "safety first, safety development" and the awareness of "development cannot be at the expense of safety", be alert all the time, continue to follow the company's principal lines of safety work, and do a good job in safety management in a down-to-earth manner, so as to provide a safety guarantee for the company to realize the business target of turning around in 2021.
Company leaders, director of the Safety Committee Office, heads of all the departments, centers and units, safety management personnel from the headquarters, and safety and environmental protection management personnel from each unit attended the meeting.