On the morning of June 29, the foundation laying ceremony of the Intercontinental Hotel Convention Center Project of COSCO SHIPPING was held. The Chairman of the Board and Party Secretary, Zhu Maijin, Director Liu Xianhua, Director Gong Qingshi, Chairman of the Supervisory Committee Fang Chunan, Deputy General Manager Yu Zhenhong, Secretary of the Commission for Discipline Inspection Zhu Chaogang, attended the ceremony.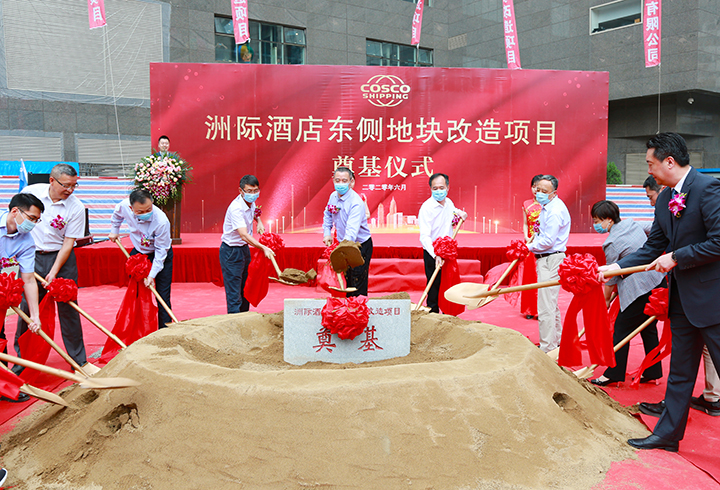 Zhu Maijin delivered a speech, warmly welcomed all guests and friends, and thanked and affirmed all participants of the Convention Center Project for their efforts and achievements. Zhu Maijin said that the Intercontinental Hotel Convention Center Project is the first project started since the establishment of the company, which has made a good start for the company's transformation and development, and is of great significance. After completion, the Convention Center will greatly improve the hotel's comprehensive service experience in catering, accommodation, leisure, conferences and activities, and further enhance the dual brand influence of COSCO SHIPPING and Intercontinental Hotels in Dalian, which the "international shipping center of Northeast Asia".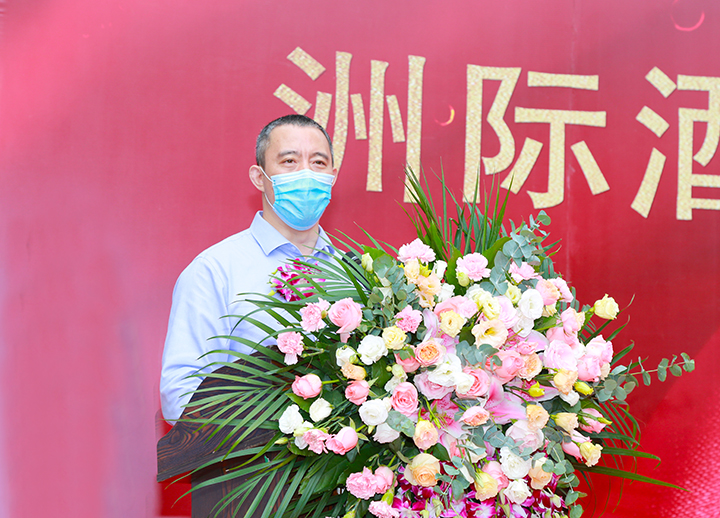 Zhu Maijin pointed out that, as a regional company of the Group, COSCO SHIPPING Investment Dalian Co., Ltd. is committed to becoming an important platform for the Group to connect with local governments, and bears the important mission of enterprise socialized service. It is hoped that all staff will continue to carry forward their hard work and perseverance, and make each business more refined and practical, further enable the Group to develop value-added service format in Dalian and the northeast region, and add glory to the group's industrial upgrading.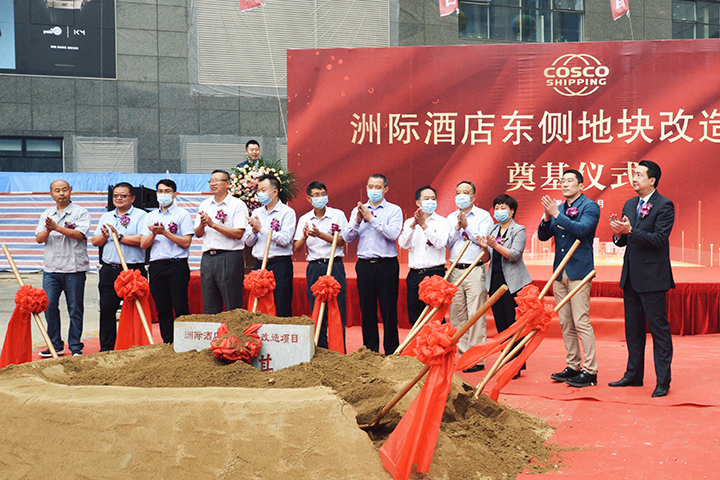 At the ceremony, the company's Directors, Supervisors, company leaders, relevant person in charge of project construction launched foundation laying ceremony for the project.