On May 29, Zhu Maijin, Chairman of the Board and Party Secretary and other party members, visited Yang Guangzhi, Secretary of the Party Working Committee and Director of the Dalian Changxing Island Economic Zone Management Committee. The two sides conducted in-depth discussions and exchanges on the project of the company's Hazardous Chemicals Logistics Park Project.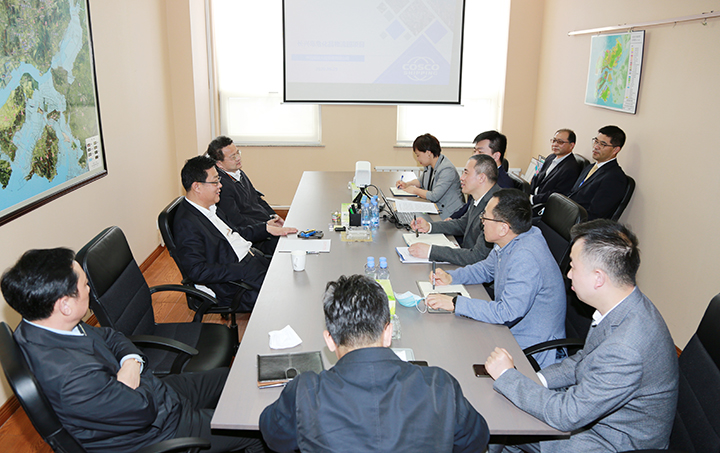 Zhu Maijin thanked Changxing Island Economic Zone for the support to the company, and introduced the company's strategic planning, business composition and other information briefly. Zhu Maijin pointed out, as a national economic zone of "Northeast Revitalization", Changxing Island Economic Zone has attracted many high-quality enterprises with good policies and services, hoped that the Changxing Island Economic Zone will continue to support the progress of the company's Changxing Island Hazardous Chemicals Logistics Park Project, and both parties will further deepen cooperation to achieve a better win-win situation.

Yang Guangzhi affirmed the company's role in the social and economic construction of Changxing Island Economic Zone. Yang Guangzhi pointed out, as a regional company of China COSCO SHIPPING Corporation Limited, COSCO SHIPPING Investment Dalian Co., Ltd has a good brand advantage and integration effect. It is hoped that both parties will further strengthen exchanges, explore the cooperation mode of multi-service linkage, further strengthen the brand influence of COSCO SHIPPING in northeast China, and help Changxing Island Economic Zone achieve high-quality development.

Before the discussion, company leaders inspected the construction site of Hazardous Chemicals Logistics Park, to check the progress of the project.