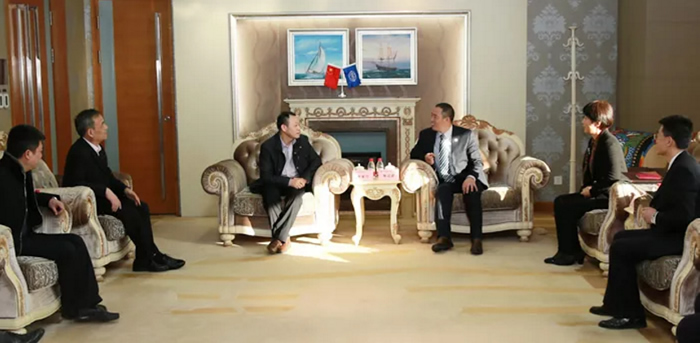 On the afternoon of March 14, Zhu Maijin met with Zhu Songxing, party secretary of Shanghai Maritime Technology Co., Ltd, and those who followed Zhu Songxing.

Zhu Maijin extended a warm welcome to Zhu Songxing and his delegation. He briefly introduced the company's current transformation development and business operation, and pointed out that the two companies are long-term friendly partners and have maintained friendly ties in various fields. He also suggested that he hope to develop further cooperate in the future, achieve business synergy and bring about a win-win cooperation.

Zhu Songxing expressed his sincere gratitude to Zhu Maijin for his warm reception. He said that the company's new strategic positioning and business scope have provided more cooperation space for both companies. He said that he hope the two companies can achieve further cooperation.