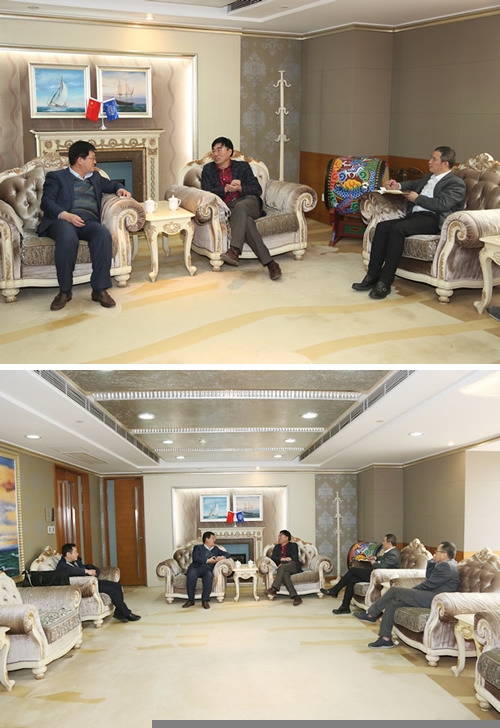 On the morning of January 4th, Yang Shicheng, head of the preparatory group of the Dalian Regional Company, Zhu Maijin, deputy head of the preparatory group, and Shang Zuobin, member of the preparatory group, welcomed Qiu Tian, director of the Management Committee Office of Dalian Huayuankou Economic Zone. The relevant personnel of the Teams of the preparatory group accompanied.
Both parties communicated on the construction of the industrial zone and the development of Sino-UK investment cooperation. Yang Shicheng briefly introduced the reform and the development of our company. He said that in the future, our company has a huge market in businesses. We will pay close attention to the investment and cooperative development of high-quality new technologies and new energy industries. Both of parties will have prosperity cooperation. We hope to deepen both connections, exchange resources; strength both advantages, and promotes cooperation in the future to jointly contribute to Dalian.
Qiu Tian briefly introduced the construction scale and investment of the Economic Zone. He said that he has been paying attention to the preparations of our company's opening. He is optimistic about the future development and the regional influence of our company. Both of the parties can be cooperate intensely in investment. During the discussion, both exchanged views on other related issues.